Ysera makeup
I've never had any experience with stage makeup before and it was the first time I decided to give it a go.
My skin is quite sensitive, so the first thing I asked of the shop assistant at the store was whether I could apply this makeup over moisturizer and foundation. The answer was bluntly straightforward: God, no! It looks ghastly, results in a splotchy finish and starts melting off your face. You can only apply this directly onto bare, clear skin.
Well, whatever you say. Bare skin it is. A few days prior to the fest I decided to do a makeup rehearsal and put the makeup on bare skin. At first it seemed perfectly fine, the coverage came out smooth and consistent, but a couple of minutes later my skin had the worst negative reaction – the makeup made it tight and as dry as the Sahara! It felt downright awful and looked no less. For the whole three days after this unfortunate experiment I tried to resuscitate my skin, which was flaking like crazy. In a nutshell, a total disaster.
Pictured below are three different stage makeup brands: Snazaroo, TAG, Global Colours. In terms of their features and performance, all these products are quite similar. I chose TAG, for it had an exact lighter shade that I was looking for. I don't quite like the way the deep violet colour looks in real life (in this particular look).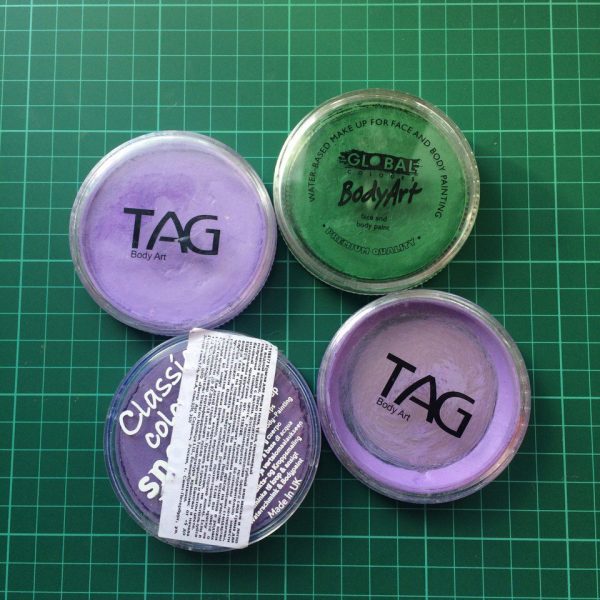 Generally speaking, I realized that applying stage makeup onto bare skin would never work in my case. So first off, I put some moisturizer on and followed it up with a foundation (this is in relation to face makeup only), and then I applied TAG over that, which gave a great coverage with no smearing, just as it did on bare skin. I decided against using green stage makeup and opted for an eye pencil and eye shadow to make a makeup design around the eyes instead. The makeup lasted throughout the whole time the fest was taking place and it looks quite neat in the photos, too.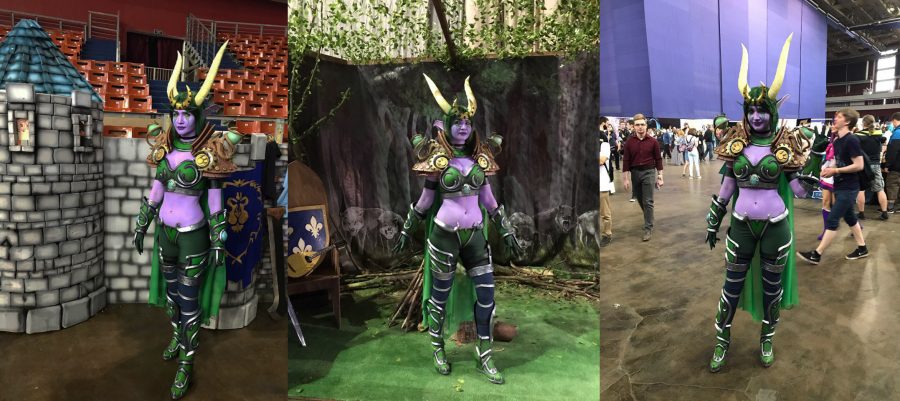 We applied the makeup with professional stage makeup sponges. These proved to be really handy. What you do is just spray some water on the product, dip the sponge into it to get it fully soaked and then bounce it into your skin. You won't waste as much product using brushes, but a sponge allows for easier application and smoother coverage (although I would guess that professional makeup artists don't really care what to use for application). The main thing is to avoid dragging out the process – if you're painting your belly, do it all in one go and make sure to apply a thick layer of paint from the very start. Otherwise you might have a hard time overpainting the transparent areas, for they are likely to give a different shade or the underlying dry layer might start to peel off.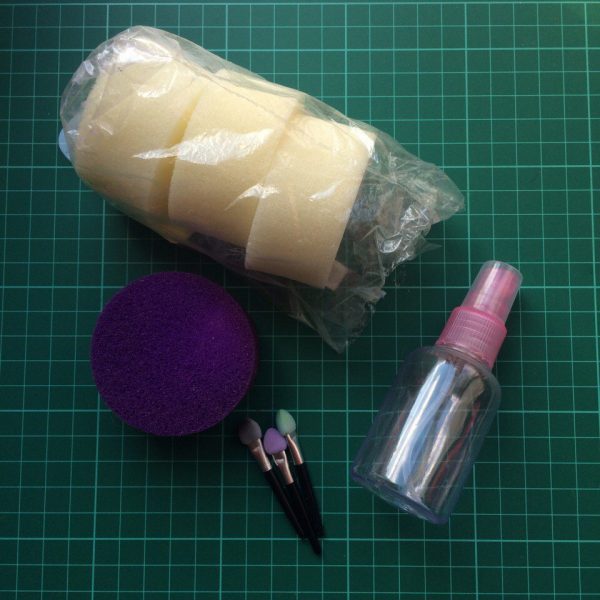 During the two days of the fest we used up one whole makeup paint pack and opened another. We applied the paint onto all exposed parts of the body, as well as the part of the back under the armour bra, in case the cloak starts fluttering. We did not paint the underarms because it doesn't do well to start sweating with makeup all over those places, especially when you're up on the stage flapping your arms.
It took us roughly 4 hours to apply the makeup on the first day of the fest (I was even late for my entrance and had to make a solo performance, outside of my section) and the next day we managed to do the same in just 2 hours.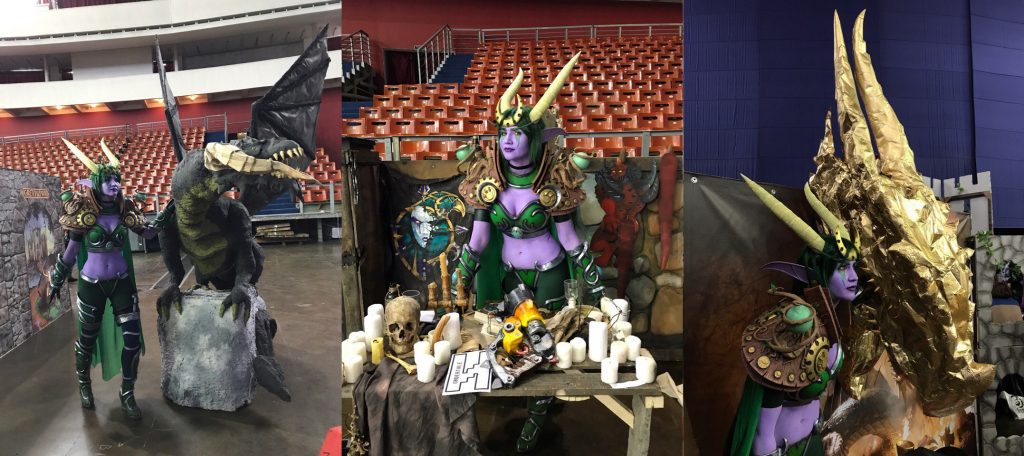 I didn't remove the makeup until I got back home. It's better if you lather up the painted areas first and then start rinsing the paint off. I made sure to thoroughly moisturize my skin after makeup removal and applied a soothing face mask as well. On the plus side, my skin was able to tolerate heavy stage makeup for several hours in a row on each day of the fest and it felt far better than after the 2-hour home test.
The makeup doesn't really rub off on anything, so my clothes and armour were pretty much intact. In any case, it can be easily washed off from clothes and wiped off from armour (using wet wipes or cotton pads soaked in makeup remover).
I used a theatrical acrylic adhesive to put the eyebrows on. Awesome thing, I should say! It's fully transparent, cures in seconds and is easily removed. The crescent moon was fixed on the forehead with a double-sided tape. Ultimate bonding strength.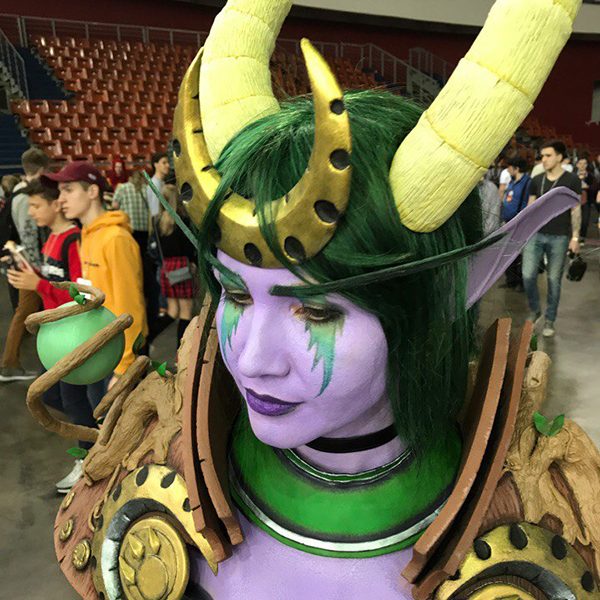 I think I'm gonna try other types and brands of stage makeup with my upcoming costumes and I will definitely tell you all about that in my future posts.
If you have any questions, please feel free to drop me an e-mail or leave a comment below!